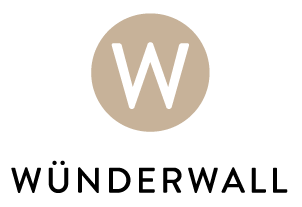 THIS IS THE NEXT GENERATION OF WALL ART
Unlike traditional "peel-and-stick" wall art, we cover the entire wall, top to bottom, side to side, with a bespoke one piece seamless fabric mural. Beautifully printed in vivid colour on 300gsm polyester material, the mural is tensioned using our unique low profile framing system, dramatically transforming any room, any size, anywhere.
Our passionate team work closely with you to prepare a unique personalised design. Choose from our most popular templates, or discuss your own ideas and we'll do the rest. We never stop coming up with new themes and designs so we're always ready to enhance your living, working and sleeping spaces.
WHAT IF I CHANGE MY MIND?
No problem! Once the framing system is installed we can simply and quickly change the fabric print. This gives you the peace of mind and flexibility to change your artwork as often as you like.
BUT WHAT ABOUT MY PLUG SOCKETS?
Our system enables us to leave your plug sockets and light switches exposed, and we can even work around doorways and windows. We also have the ability to tension two fabrics into the same track, which allows us to tension into the corner of a room leaving a borderless finish. Don't worry if your wall's not square either as we can cut joins at any angle.
The average ceiling height in UK homes is between 2.2m and 2.4m high. Office spaces generally have a ceiling height of between 2.4m and 2.7m high. We've based our guide prices around these heights, but we can go bigger!
Our guide prices include a free site survey and design consultation where we measure up and talk to you about your design, preparing your artwork, printing of your fabric, the framing system itself, and installation by one of our skilled fitting team.
And remember, you don't have to cover the whole wall if you don't want to. Our framing system can be cut to any size, so if you just want a big print mounted somewhere on a wall, we can do that too.